A dynamic, motivated and professional team.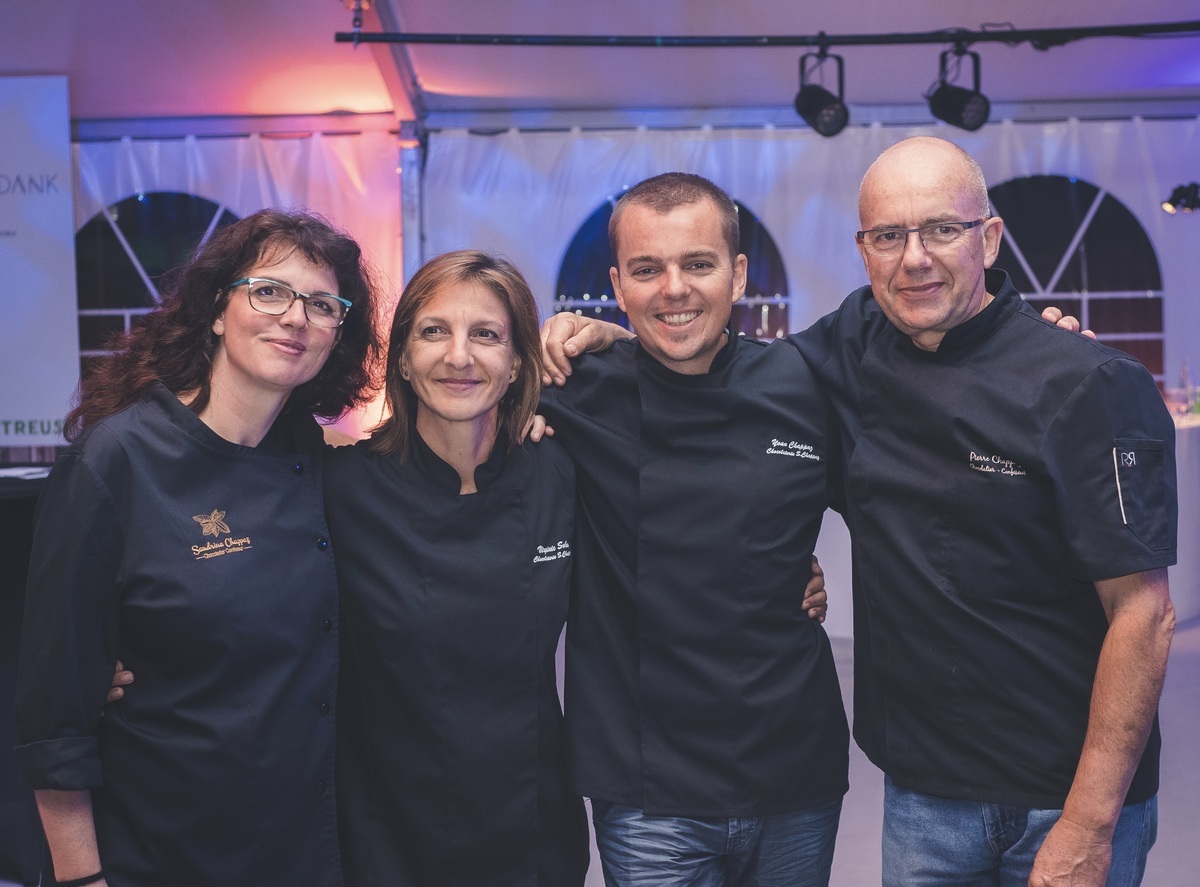 No Oompa Loompas here! No marmots folding chocolate in foil...in fact, we're foil-free! Just a motivated, dynamic and professional team making the best products with purely traditional methods . Visit our Chocolaterie and discover their smiles and know-how.

Let me introduce you to our chocolate-powered team!
I've always been passionate about cooking, baking and discovering new flavours. But it was an encounter that led me to know more about the fascinating subject of Chocolate - in the noble sense - and that changed my life.
My passion drove me to learn more about chocolate and to train in the art of chocolate. That's when I realised that if I wanted to grow and develop professionally, I had to change my career.
Suddenly everything became clear. The next chapter was already written: I had 25 years of experience at Schneider Electric and was passionate about food: I had to create my own Chocolaterie!
My husband Pierre, a natural epicurean, also at Schneider Electric joined me in this fabulous venture, just two years after its launch.
As for my sister Virginie, she left her career as a school teacher in the French education system for an exciting new experience.
Finally, Yoan, Pierre's son was attracted to the idea of a family-run business. Three years ago, he decided to change careers and left his job as a mechanic for Grand-Bornand ski lifts.
I completed my apprentice (CAP) as chocolatier and confectionery-maker at the INBP in Rouen. Then, I began to gradually train my whole team, with help from specific and complementary courses in other subjects.
It's true after all:
- a successful career change is POSSIBLE!
- living off your passion is POSSIBLE!
-OUR GOAL is to make taste sensations!

mercredi 22 juillet 2020 , St-Laurent-du-Pont